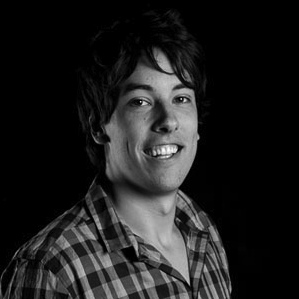 Blake Masters
"It's hard to work toward a radically better future if you don't believe in secrets." — Peter Thiel
For this past semester, Peter Thiel has been teaching a course — CS183 — to Stanford Computer Science students. Apparently 10x oversubscribed, Thiel took his students on a journey through his view of the world inviting guests like Marc Andreesen, Paul Graham and Max Levchin to also share their first-hand insights into building companies.
Fortunately for the rest of us, one of his students — Blake Masters — has been diligently transcribing and sharing the lessons via Tumblr.
This was probably the most interesting university course I've ever taken, albeit remotely and one degree removed, but each week I waited attentively for the next lesson. Thiel's views are unique, often requiring reading and rereading, but his love for 2x2 matrices, power laws and 'secrets' are genuinely thought altering.
Whether you agree or not, it's inspiring to hear someone speak with such conviction and clarity of thought about a topic so dominated by surface fluff. His course has now finished, but for the last few month's it's been my weekly last great thing.
Nick Crocker
is a healthcare entrepreneur and current fellow at Rock Health in San Francisco.
MAY 23, 2012 • GREAT THING 19 OF 20